Reidsville, NC, located in Rockingham County, considered North Carolina's North Star, is just north of Greensboro. A very rural community known for year for its industry and Tobacco farms, has a population of around 14,000 and has been given the "All-American City" award in 2008.
The Law Office of Jason L Wilson location is at 211 Gilmer Street, conveniently downtown. Situated next to the Movie Theater and across the street from the Reidsville Chamber of Commerce and Visitors Center.
"Live Simply. Think Big." is the City of Reidsville's motto because its considered to be a City bred in the "company town" mentality where tobacco reigned supreme. At one time, the town's very existence centered around the railroad and it's largest employer, American Tobacco Company, which gave the community its growth. Both of those industries have stagnated over the years, leading to Reidsville's stagnation, and trying to find its identity. Now, Reidsville has a premiere industrial park and a revitalized downtown. A large investment has been spent downtown as it is the "face" of the community. These efforts have led to the emergence of a growing arts community in Reidsville, which is reflective of the talent that can be found throughout Rockingham County. The addition of Market Square to the downtown landscape has given Reidsville residents a place to gather and enjoy a variety of outings, from concerts to movie nights to special events.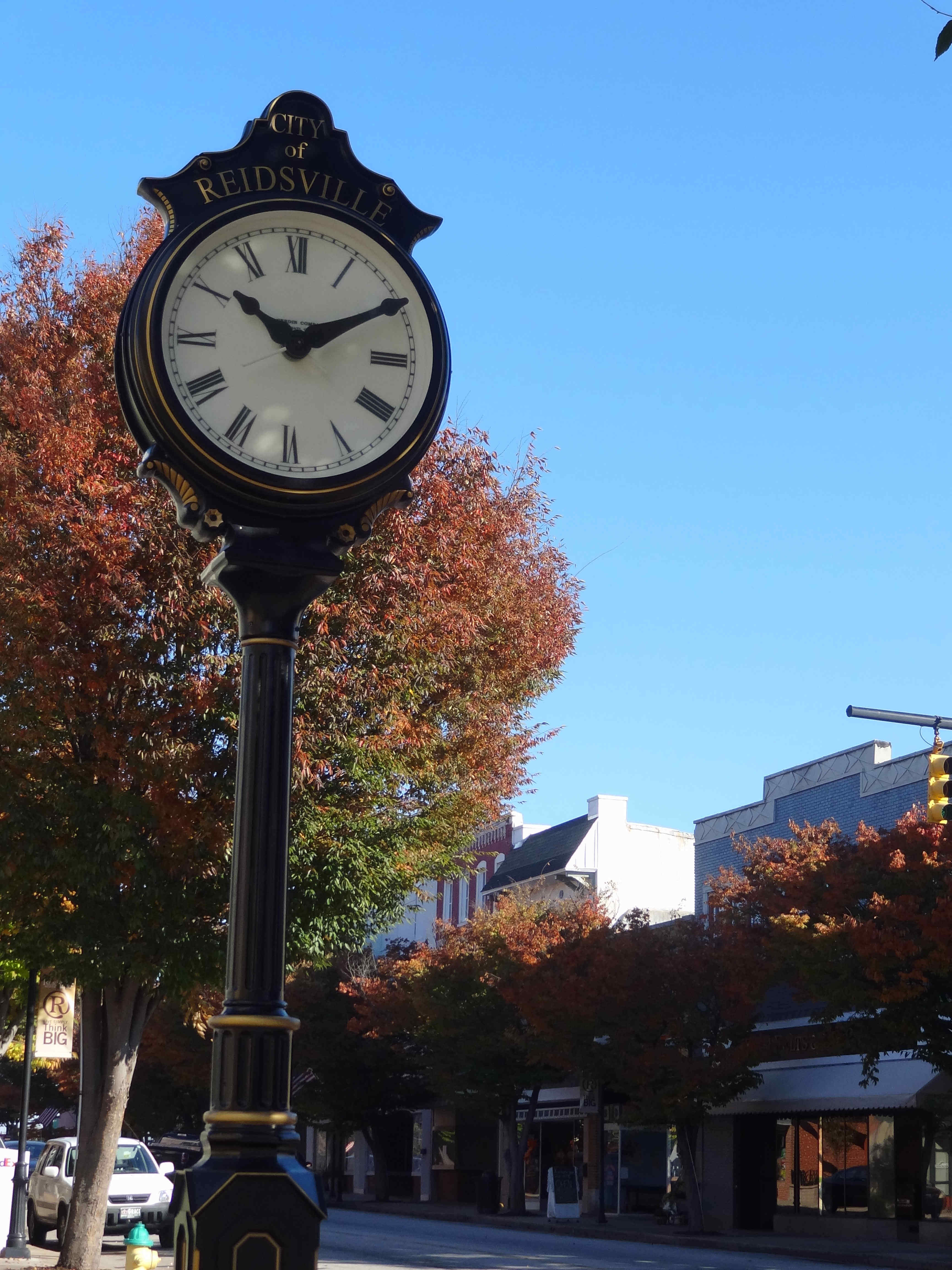 Attorney Jason L Wilson
Any Rockingham County worker who is older than 20 has about a 1 in 3 chance of becoming at least partially disabled due to injury and illness. There is an assumption of risk that is considered your entire working life. When you get hurt or disabled, you may find a need for disability benefits to help you pay your bills. However, many times the government can deny you the benefits that you deserve.
Social Security disability is there to protect everyone who has suffered a permanent debilitating injuries. But the government is over cautious in trying prevent fraud, which means many people are denied benefits that not only do they deserve, but need. Every Rockingham County employee is working to make a living and they dedicate their time and efforts to create a productive career. To continue doing that indefinitely requires a form of cushioning against the unfortunate incidence of disability. That's why the The Law Offices of Jason l Wilson has devoted over a decade to protecting those rights you deserve.
Social Security Disability Denials
The steps to filing a social security disability claim make seem like a couple of simple steps, but you may need the help of an experience Rockingham County Social Security Disability lawyer to fight for the benefits, especially if you receive a denial. The government will look for any indication that you're not disabled, many SSDI claims are denied from the very beginning. They claim that you can work a different job, even though you know you can't, and in some cases even when your doctor has certified that you're disabled.
With Jason L Wilson by your side, it is possible to fight these denials with an appeal, reconsideration, or even a hearing. This process can be complicated and time consuming, and that is why Jason L Wilson will be with you every step of the way, personally handling every aspect of your denial so that you can feel more comfortable.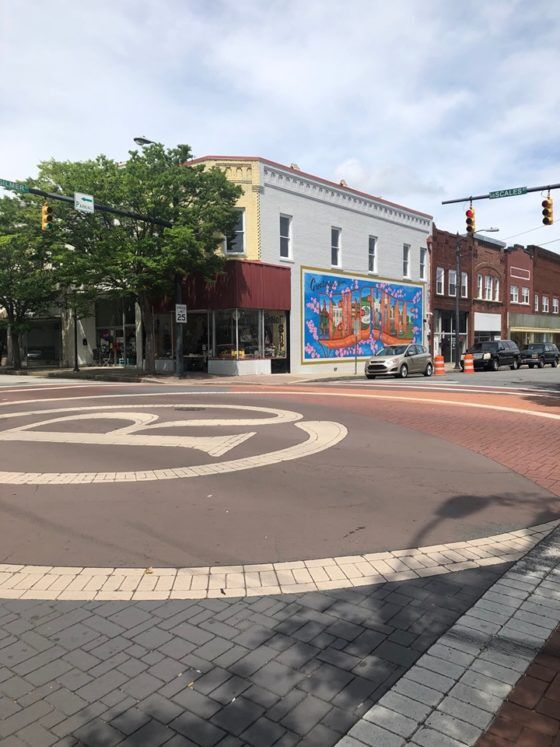 Free One-on-One Rockingham County Consultation with Jason
SSDI benefits in Rockingham County are put in place to provide you with the financial benefits you need for everyday life. There are, however, a few people who misled the government to worry about abuse of the system, keeping good people like you and your family from getting the benefits they need.
Call Today To Meet With Attorney Jason L Wilson
There's no fee until you receive SSDI or SSI benefits.
About Rockingham County, North Carolina
Neighborhoods in Rockingham County, North Carolina
Woodland Park, Womack Courts, Rockingham County, Grand Oaks, Meadow Summit, Holly Hills, Meadows, Monroeton, Windwood, Wittys Crossroads, Williamsburg Township, Cambridge, Mayo River, Rockingham County Board of Elections, Coach's Neighborhood Grill Reidsville, Stoneville Memorial Park, Rockingham County Governmental Center, Big Island, Haw River State Park, Iron Ore Belt Acces, Rockingham County Schools
Things To Do in Rockingham County, North Carolina
Bus Stops in Rockingham County, North Carolina to The Law Offices of Jason L Wilson PLLC
Bus Stop in Downtown Stoneville Rockingham County, North Carolina to The Law Offices of Jason L Wilson PLLC
Bus Stop in Vance St/Harrison St Rockingham County, North Carolina to The Law Offices of Jason L Wilson PLLC
Bus Stop in Justice Center Rockingham County, North Carolina to The Law Offices of Jason L Wilson PLLC
Bus Stop in Walmart Rockingham County, North Carolina to The Law Offices of Jason L Wilson PLLC
Bus Stop in Intersection of Patterson St/Washington St Rockingham County, North Carolina to The Law Offices of Jason L Wilson PLLC
Bus Stop in Bottom Shopping Center/Jaycee Park Rockingham County, North Carolina to The Law Offices of Jason L Wilson PLLC
Bus Stop in RHS Apartments Rockingham County, North Carolina to The Law Offices of Jason L Wilson PLLC
Bus Stop in Church Street Station Rockingham County, North Carolina to The Law Offices of Jason L Wilson PLLC
Bus Stop in Market Square Rockingham County, North Carolina to The Law Offices of Jason L Wilson PLLC
Bus Stop in Washington St/Downtown Leaksville Rockingham County, North Carolina to The Law Offices of Jason L Wilson PLLC
Bus Stop in First Baptist Church Rockingham County, North Carolina to The Law Offices of Jason L Wilson PLLC
Bus Stop in Rockingham Community College Rockingham County, North Carolina to The Law Offices of Jason L Wilson PLLC
Driving Directions in Rockingham County, North Carolina to The Law Offices of Jason L Wilson PLLC
Driving Directions from Hampton Inn Eden to Rockingham County, North Carolina
Driving Directions from Rockingham Community College to Rockingham County, North Carolina
Driving Directions from Budget Inn Madison to Rockingham County, North Carolina
Driving Directions from Subway to Rockingham County, North Carolina
Driving Directions from Perennial Landscapes to Rockingham County, North Carolina
Driving Directions from Fair Funeral Home Inc to Rockingham County, North Carolina
Driving Directions from Dalton McMichael High School to Rockingham County, North Carolina
Driving Directions from Pulaski Furniture Corporation to Rockingham County, North Carolina
Driving Directions from Rockingham County Score Center to Rockingham County, North Carolina
Driving Directions from Shayona Inn Eden to Rockingham County, North Carolina
Driving Directions from Rockingham County High School to Rockingham County, North Carolina
Driving Directions from Rockingham County Judicial Center to Rockingham County, North Carolina
Reviews for The Law Offices of Jason L Wilson PLLC Rockingham County, North Carolina
Very nice

Terrible